The Global Albinism Alliance (GAA) is the official organizer of the ISCA 2022 conference.
The GAA is a not-for-profit organization registered in the state of Delaware (USA) and is operated by a small staff and volunteers.
The GAA aims to unite albinism organizations globally. It is the voice of over 250 albinism associations and NGOs operating locally, nationally and internationally in all regions of the world working together to improve the lives of individuals and families affected by albinism.
GAA Vision: "A world where persons with albinism enjoy all of their human rights".
GAA Mission: "To advance the capacity of albinism organizations around the world, to promote greater knowledge of albinism, and to advocate at the global level to improve the enjoyment of human rights by persons with albinism and their family members."
GAA activities are organized according to three pillars:
member support
advocacy and education
research and information dissemination
The idea for the GAA was launched in January of 2020 during an exploratory meeting held in Paris, France.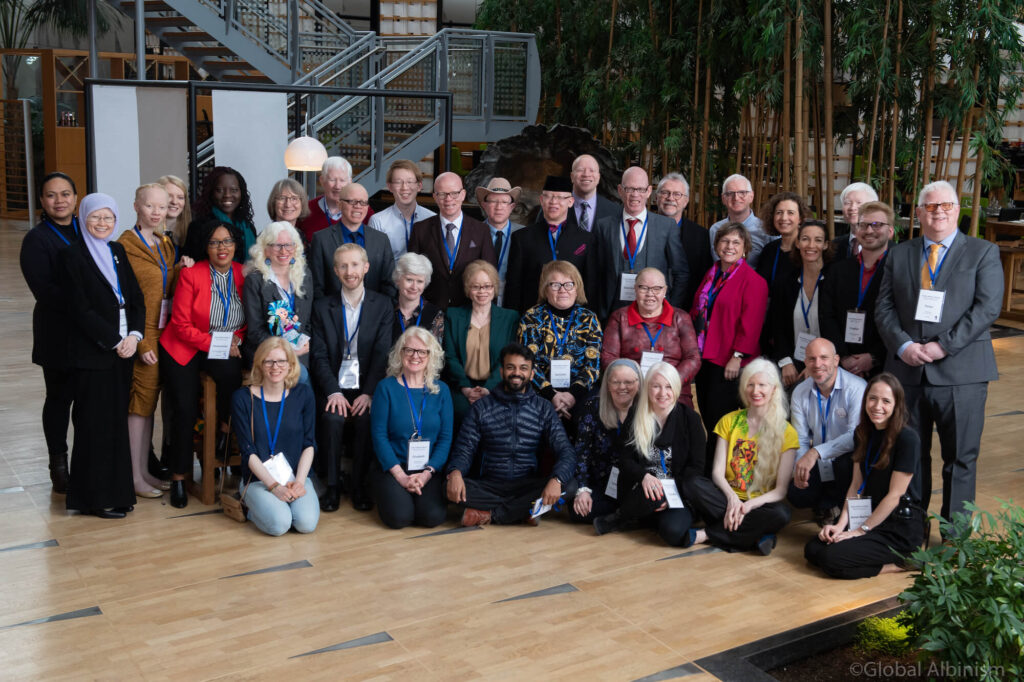 This meeting was organized by the UN Independent Expert on Albinism and sponsored by Under the Same Sun and the Open Society Foundation. Representatives of albinism organizations and others advocating on behalf of those with albinism from 6 continents (23 countries) voted unanimously to form a global alliance for albinism organizations. They approved a Pilot Project to work towards establishing a formal organization and elected a GAA Pilot Team.
In 2020 and 2021 the GAA Pilot team conducted an extensive consultation with albinism group leaders around the world, including a worldwide survey. In 2022, this team of volunteers issued a report proposing the organization and structure of a global alliance.
2022 is the official startup year for the GAA. The Pilot Team is busy building an organizational infrastructure and beginning programming. These programs include live chats with the UN Independent Expert on Albinism, an online observance of International Albinism Awareness Day and an international scientific conference (ISCA), among other activities.
For more information, visit the Global Albinism Alliance website at www.albinismalliance.org.