The ISCA 2022 organizers would like to express their gratitude to the following organizations whose financial or organizational support has made the conference possible. If you are interested in becoming a sponsor, please have a look at sponsorship opportunities on the dedicated page.
Financial support
Vision For Tomorrow Foundation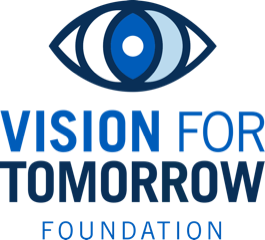 The Vision for Tomorrow Foundation seeks to empower people with low vision to have the confidence and ability to achieve their dreams. We envision a world where vision problems may be cured – or even prevented. That is why funding research is at the heart of our foundation. Research makes it possible to better understand and more effectively treat ocular complications common in albinism and aniridia, two conditions causing low vision from birth. We also know that we are stronger together and offer support and information to families affected by albinism and aniridia.
More information at visionfortomorrow.org
ILDS

The ILDS is a unique umbrella organisation for professional dermatology organisations of all sizes. With 195 Member organisations, representing more than 90 countries, we represent dermatology at the highest level through our 'official relations' status with the World Health Organization (WHO), championing dermatology and skin health to ensure its inclusion in global health policy.
The ILDS provides leadership and support through global initiatives, projects and policies to help people affected by skin disease. Our mission is to increase cooperation and communication within the dermatology community. We aim to promote high quality education, clinical care, research and innovation that will improve skin health for people everywhere.
More information at ilds.org
HPS Network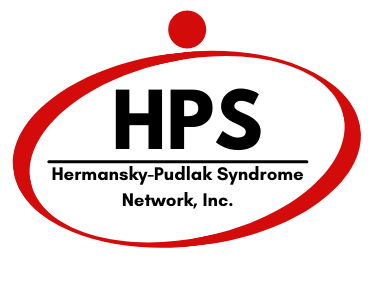 The Hermansky-Pudlak Syndrome Network Inc. is a not for profit support group founded in 1992 and incorporated in the USA in 1995.
The HPS Network's mission is to provide education and vital support programs to individuals and families with Hermansky-Pudlak syndrome while striving for improved care and innovative research on their journey to cure.
To achieve this goal, the HPS Network gathers and disseminates information to both families and professionals, promotes awareness, funds research, and provides support to our members. The HPS Network maintains a contact and symptom registry to assist with networking individuals and clinicians, as well as recruiting for research trials.
Most of all, the HPS Network provides comfort and fellowship and a credible place to turn for information about Hermansky-Pudlak Syndrome for those people feeling the isolation of such a rare disease.
More information at www.hpsnetwork.org
IFPCS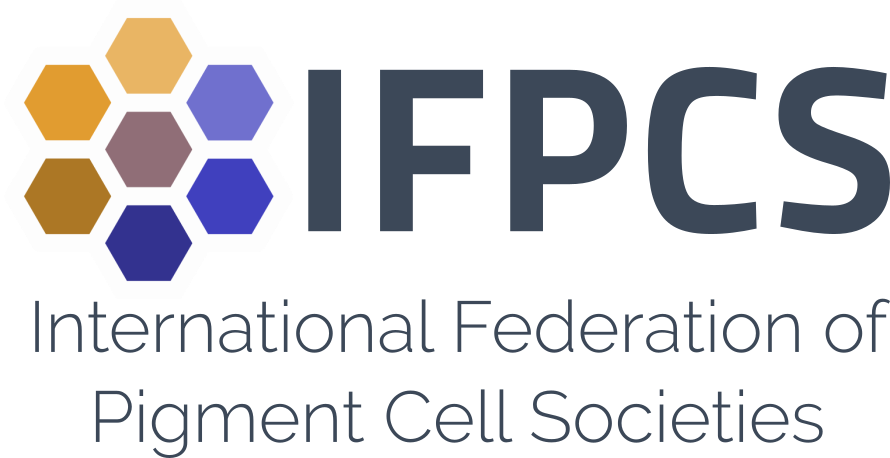 The International Federation of Pigment Cell Societies (IFPCS) consists of four regional scientific societies: Asian Society of Pigment Cell Research (ASPCR), European Society of Pigment Cell Research (ESPCR), Japanese Society of Pigment Cell Research (JSPCR) and PanAmerican Society of Pigment Cell Research (PASPCR), devoted to the study of various aspects of pigment cells.
The scientific journal Pigment Cell & Melanoma Research is the official publication of the International Federation of Pigment Cell Societies and the Society for Melanoma Research. Every three years, one of the Regional Societies, organizes the International Pigment Cell Conference (IPCC) on behalf of the IFPCS, following this order: ASPCR, PASPCR, JSPCR and ESPCR. The next (25th) IPCC meeting will be organized by the ESPCR and will be held in Bilbao (Spain) from May 30th to June 2nd, 2023. The IFPCS has also set up a series of Special Interest Groups chaired by internationally respected scientists. These groups focus on specific topics in pigment cell research.
More information at www.ifpcs.org
Organizational support
Genespoir

Genespoir was created in 1995 in Rennes, France. It is the main association of persons with albinism in France, with over 350 members: adults and children with albinism, parents and relatives of children with albinism, friends and acquaintances. Several of these members live outside France, in the francophone regions of Belgium and Switzerland, as well as in Luxembourg.
Genespoir informs the families as well as the general public and the medical professionals about albinism and its consequences: diagnosis, skin protection, visual aids, social, scholar and professional inclusion. The association provides families with psychological support and informs people with albinism about their rights.
Genespoir actively promotes scientific research on albinism. It receives grants, collects donations from individuals and organizes fundraising events in order to provide financial support to research programs.
Genespoir acts so the French public health care system takes charge of treatments. Likewise, it represents and defends the interests of every person with albinism and devotes significant attention to breaking the isolation barrier of people with albinism thanks to the organization of virtual or in-person gatherings.
More information at www.genespoir.org
NOAH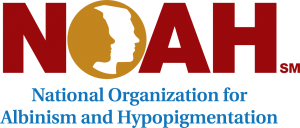 Founded in 1982, NOAH serves the albinism community by providing information and support, acting as a conduit for accurate and authoritative information about all aspects of living with albinism. NOAH provides a place where people with albinism and their families in the U.S. and Canada can find acceptance, support, and fellowship.
NOAH envisions a world where people with albinism are empowered to be fully functioning members of society, where barriers and the stigma of difference no longer exist, and where people with albinism have a quality of life that is rewarding, dignified, and fulfilling. NOAH is a not-for-profit organization with 501(c)3 tax-exempt status operated by a small paid staff and many volunteers. It is funded primarily by member contributions.
More information at www.albinism.org